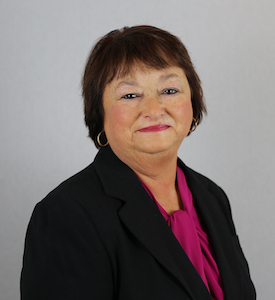 Diana Hallifield, RN, BSN, CCM, CPHM is a veteran in the field of health care.  She has extensive experience as a leader in managed care, utilization management, and case management. She specializes in successfully on-boarding large populations into managed care, while ensuring contract requirements are met, down to the last detail. 
As the Director of Care Coordination for the largest Medicaid HMO in Michigan, Diana was responsible for the design, implementation and administration of the Care Coordination program which was an industry first! She worked hand in hand with IT to plan and test system upgrades required to integrate program specifications.
Diana has completed training and holds current certifications in Certified Case Management, the LEAN method of organization and leadership, Situational Leadership®, as well as Utilization Management Medical Necessity Criteria. She has been the guiding instrument in multiple organization's successful accreditation projects including NCQA and URAC.  Diana currently provides preparation and guidance to organizations seeking the achievement of NCQA and URAC accreditation by offering companies mock readiness reviews, project management, strategic planning, curriculum development, and training. Diana is an incredibly accomplished, motivated, energetic and results driven leader.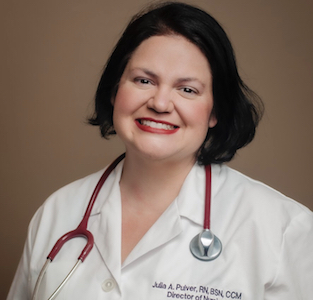 Julia A. Pulver, RN, BSN, CCM has a vast array of health care experience spanning over a decade, ranging from direct patient care to hospital education, hospital administration, hospital quality, managed care and case management. During her time in hospital administration and quality, she directed the actions of management and staff to ensure compliance with all Joint Commission and CMS requirements and regulations, overseeing any Plans for Improvement and strategic action plans for any deficits identified. During her time in managed care, she managed the proper on-boarding of special needs populations, including Children's Special Health Care Services (CSHCS), Medicare and dual eligible Medicare/Medicaid populations, while ensuring all contract requirements were met. 
Julia provides essential input and guidance into the requirements for successful CMS, Joint Commission, NCQA and URAC accreditation, specifically focused on complex case management. She is a detail oriented visionary who is able to review contracts, evaluate processes, educate staff on contract compliance and act as an organizational change agent.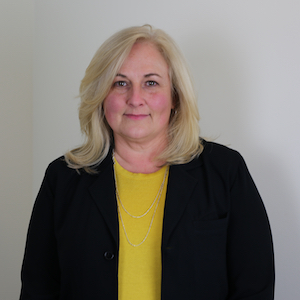 Sarah Sharp, BA is an experienced, innovative leader with a depth of knowledge in large scale program management, training and talent development, and marketing communications both digital and print. She has collaborated with Fortune 500 and other organizations to support and guide their efforts in accelerating the performance of their internal teams, business relationships, products and ultimately the bottom line.
As a proactive resource, Sarah has collaborated with teams across the enterprise to implement Medicaid and dual eligible (Medicare/Medicaid) plans, produce winning RFPs, train teams for PBM launch, and earn accreditation for NCQA and URAC. Sarah has developed onboarding programs, curriculum and process improvement projects. She excels at creating strategic solutions that facilitate engagement, increase performance, and expand product reach in the market.
CONSULTANTS
Brandon Hallifield, BA has experience as a project manager in various business environments as well as web-site management and the use of social media to promote business interests.  His role is to support the HPS Consulting team by assisting in program development, culture design activities, and maintenance of the company web-site as well as promoting our social media presence and other marketing initiatives.  Brandon has a BA in English from Michigan State University and post-graduate classes at USF.